'It can never happen to me' is a mentality that most of us carry around each day. Although the probability of experiencing something like serious smoke and fire damage may be small, the worst thing you can do is simply forego any preparation for the possibility of such an emergency. But if and when such an emergency does happen, it's best to remember that the smoke and fire damage restoration experts from Vintage Reconstruction are only a phone call away.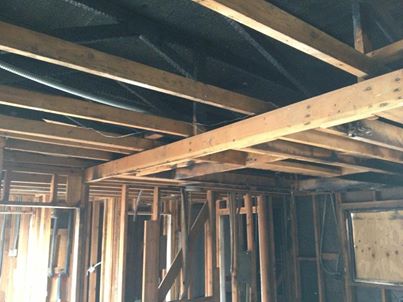 It can be incredibly challenging to respond perfectly to a fire or smoke damage emergency in your San Antonio home. But after the fire has been put out either by you or the fire department, it's best to get in touch with us at Vintage Reconstruction for emergency 24-hour fire and smoke damage restoration service. We'll begin cleaning up the damage no matter if it's located in one room or a significant portion of the property. No matter the scope of restoration needed, you can count on us to help you pick up the pieces and get back on the path toward normality. We'll also be there to help you navigate through the insurance claim process.
A smoke or fire damage emergency can happen to anyone, so now would be a great time to begin thinking about how best to handle such an emergency. You can learn more today by browsing through www.vintagetx.com. If you do have an emergency restoration San Antonio situation, then simply pick up the phone and call 844-699-2769.