GENERAL CONTRACTING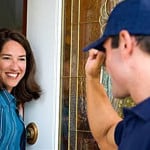 Vintage Reconstruction is a Licensed General Contractor and can accommodate many other construction type services.
Vintage Reconstruction is a full service Commercial & Residential Roofing and General Contractor with over 100 years of combined experience to assure that every project "small or large" is run smoothly and seamlessly and provide top-quality construction services for both residential and commercial.
You can be assured that service and workmanship is always done by an experienced construction team and a history that includes decades of superior customer service, quality workmanship, and many, many satisfied clients.
Your Vintage Reconstruction Team of Professionals is a licensed Texas General Contractor. Our construction division has the expertise to meet most residential and commercial project needs.
Whether a full-scale remodel or a complete reconstruction project following a large fire or water loss, our team of skilled craftsmen provide the following construction services:
Demolition, Removal

Drywall, Plaster

Framing, Siding, Insulation

Electrical, Plumbing, HVAC
Roofing

Masonry, Concrete

Finish Carpentry
Roof Replacement & Repairs
Our client service is second to none in this industry, and our past projects are available for a inspection during our warranty period so that potential maintenance issues can be addressed prior to them becoming a problem.
Please call us at (844) 699-2769 if you would like to schedule such an inspection. In the event we find that the integrity of your roof was compromised by the storm, emergency repairs are made immediately to prevent further damage to the interior of your property.
Getting a roof repaired is something most Texas homeowners dread, and when the roof does need repair, it is important to get not only the finest quality materials available but the best price on installing those materials as well. Most of us will start the process by getting an estimate of roof repair from a few South Texas roofing contractors, and it is important for all homeowners to learn how to read this important document properly.
Our Roof Repair Division at Vintage Reconstruction has grown to become one of the most well-known facets of our business. We take tremendous pride in our reputation as the best roof repair contractor in the San Antonio area.