After discovering water damage in the home, you may feel the need to break down and cry. Yes, it's a horrible feeling to walk right into a nasty sewer backup or experience another kind of flooding issue in your home. But waiting to solve the problem will only make matters worse. The right thing to do is simply stay calm and call us for professional San Antonio water damage restoration you can trust.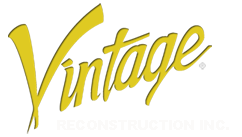 Here at Vintage, we know how to tackle even the most horrible water damage issues. Whatever the cause of the water damage or flooding, we'll bring the right tools and know-how to accurately assess the issue, quickly and efficiently extract the excess water, sanitize the area to prevent costly mold or mildew issues later on, and then work hard to restore the place to the way it looked before the damage occurred. We're also insurance claims specialists, so we can be counted on to coordinate with your insurance company, allowing you to stress even less during this difficult time.
After experiencing water damage in your San Antonio home, don't delay and give us a call immediately for professional water damage restoration help. We proudly offer high quality service 24 hours a day and 7 days a week. So when in need of help, just give us a call and we'll come to the rescue. You can also learn more about our professional restoration services when you browse through our website, www.vintageTX.com.