Whenever there's serious water damage in your home, the worst thing you can do is nothing. Waiting, even if it's just for a day to take care of serious water damage in the home can drastically increase the chances of future mold or mildew issues. The best thing to do after any kind of flooding or serious water damage hits your home is to immediately call us at Vintage Reconstruction for professional emergency restoration San Antonio service.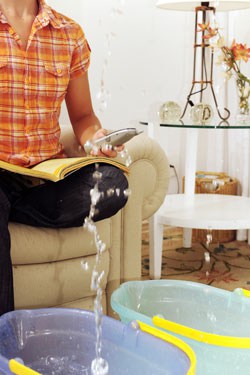 We at Vintage Reconstruction understand the kind of frustration and anger felt when experiencing a serious water damage problem in your home. That's why we do all we can to help your home get back to normal as soon as possible. We utilize advanced equipment and are extremely thorough when providing emergency restoration service for folks in San Antonio. But we go above and beyond whenever providing emergency service and can even take care of the insurance claim process and coordinating with your insurance company for you.
When flooding hits your San Antonio home, do the right thing and call us immediately for professional emergency restoration service. We're available to help you 24 hours a day and 7 days a week- just call us at 800-682-8543 and we'll come to the rescue. You can also learn more about the professional restoration and reconstruction services we proudly offer in San Antonio when you browse through our website, www.vintageTX.com.