Whenever an emergency occurs, our initial emotions can be shock, disbelief, and anger. This is especially the case whenever there is serious property damage as a result of a fire, flood, storm, or another cause. But getting back on your feet and your property properly restored should be a priority, and this is exactly why it will pay to contact Vintage Reconstruction, Inc. for reliable high quality property damage restoration service.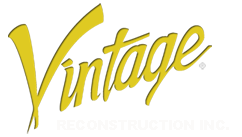 We at Vintage Reconstruction, Inc. have restored numerous San Antonio homes and businesses and have never failed to disappoint. We have a commitment to provide fast, efficient and high quality clean-up and restoration, no matter the specific cause or extent of property damage. Whether you've recently put out a fire in your kitchen, have discovered a serious sewer backup in your basement, or have encountered another serious problem with your property such as mold or asbestos, our licensed and experienced technicians have the equipment and skills needed to clean-up, clear-out, and restore your property back to normal in the fastest and highest quality manner possible. Plus, we can arrive at your door for emergencies no matter what time of the day or night it happens to be.
Recover much faster with property damage restoration service from Vintage Reconstruction, Inc. We can be reached 24 hours a day, 7 days a week at 844-699-2769. You can also learn more about our range of professional emergency restoration services by browsing through our site.