Fire in the home is painful just to think about. But sometimes nightmares do become realities and it's good to be prepared just in case the worst does come to pass. Whether you experience a truly devastating fire in your home or you manage to put out a small fire in the kitchen or other area of the home which has caused some damage, it's important to call us at Vintage Reconstruction immediately for professional fire damage restoration service.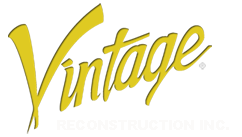 We at Vintage Reconstruction have a great deal of experience when it comes to responding to fire damage and providing top-quality fire damage restoration services. Whether the fire has just happened and the premises need to be inspected for possible hazardous by-products of the fire or you've simply sustained some considerable smoke damage and need restoration help, we at Vintage Reconstruction provide full, quality clean-up and restoration solutions along with insurance claims help.
Know what to do should there ever be a fire on your property- give us a call immediately for emergency fire damage response and restoration you can trust. You can learn more about the professional fire damage restoration services we proudly offer when you browse through our website, www.vintagetx.com. If you need emergency restoration assistance at any time of the day or night, then give us a call at 844-699-2769 or feel free to contact us through our website contact form.