Fire damage to your property can be a devastating occurrence, especially if the damage is fairly extensive. But it's important to realize that the pieces can be picked up and your property can be made whole again. Here at Vintage Reconstruction we proudly offer high quality fire damage restoration services in San Antonio which can ensure that you will look forward to a property which gets back to normal in the quickest and most affordable manner possible.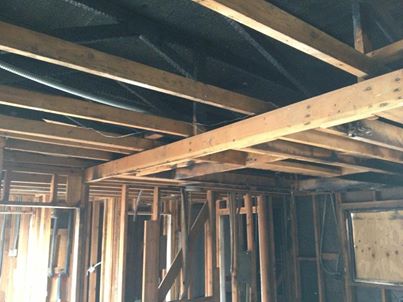 We at Vintage Reconstruction are professional fire damage restoration specialists. No matter whether you've just put out a fire in your kitchen or perhaps your property has sustained significant damage, it's important to contact us as soon as possible for quality fire damage service you can trust. We can make sure that no hazardous chemicals or other fire by-products are present in the property. After ensuring the safety of the place, we can begin with professional clean-up plus the other services you may require, such as the storage and moving of items, restoration of any damaged items such as electronics, cleaning of air conditioning and heating ducts, roof tarping and temporary board-ups, and other professional services you may need. We do our best to ensure efficient and thorough restoration, so you can more quickly look forward to a property that's back to the way it looked and felt before the fire or smoke damage occurred.
Look no further than right here at Vintage Reconstruction for professional San Antonio fire damage restoration services you can count on. If you have any questions or you're in need of emergency restoration service, then contact us at 844-699-2769 or fill out the simple contact form found on our website, www.vintageTX.com.