Your home can be in danger following water damage of any kind. Without professional water damage restoration service, you can run the risk of seeing serious, hazardous, and costly mold or mildew issues form in your home later on. So whether you experience a flooded basement, leak issue on a wall or other surface, or another water damage issue, it's important to do the right thing and call us at Vintage Reconstruction for professional water damage restoration service you can count on.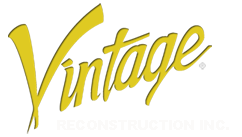 The risk for mold or mildew problems will increase dramatically after the first 24 hours following water damage in the home. So the right course of action to take following the discovery of water damage in the home is to give us at Vintage Reconstruction a call. Not only do we have the equipment to remove the water and clean up the area, but we will sanitize the space to reduce or eliminate the chances for mold or mildew issues later on. We'll then proceed to restore the space so that it looks and feels like it did before the water damage occurred.
Don't get stuck with serious mold or mildew problems. Instead, do the right thing following damage in the home and give us at Vintage Reconstruction -the water damage restoration experts a call. We'll also be able to help you with your insurance claims. You can learn more about how we can help when you browse through our website, www.vintageTX.com. To reach us for service, call 844-699-2769 or fill out the simple contact form found on our website.