The world can seem like it's ending when a devastating emergency happens in your home, business, or other property. But it's important to realize that emergencies do happen and usually when we can least afford them to. You will be able to get the through this, but it's vital to remain calm, make sure you and your family are safe, and contact us at Vintage Reconstruction for professional emergency restoration.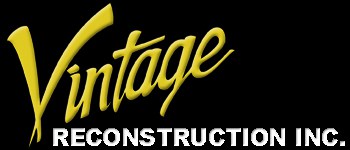 Whether you've just put out a kitchen fire, have just stumbled on a massive sewer backup mess in the basement, or perhaps have just discovered serious damage to your roof caused by a big storm, we at Vintage Reconstruction are the right group of emergency restoration professionals that can accurately assess the damage and get to work providing the right high quality clean-up and restoration services. Your emergency is our specialty and we also provide professional insurance claims assistance, so just remain calm and contact us if you have a property damage emergency and require professional restoration help you can trust.
You can learn more today about how we help folks get back on their feet faster following serious property damage emergencies when you browse through our website, www.vintageTX.com. If you have any emergency restoration or construction questions or need emergency restoration assistance, then give us a call at 844-699-2769 or fill out the simple contact form found on our website.
View Our Featured Video: