Experiencing a fire in the kitchen or any other part of the home can be devastating for any San Antonio homeowner. But taking care of making sure the fire gets put out is just the beginning. Your home will need to be restored, and in order to have that happen as quickly, effectively, and affordably as possible, you'll need the right emergency restoration service in San Antonio.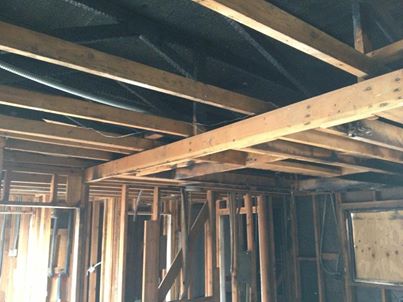 It's important to realize that danger can still lurk even after the fire has been put out. Hazardous odors and other by-products from the fire can still linger. By calling the emergency fire restoration specialists from Vintage Reconstruction, you can make sure that any dangerous fire by-products can be effectively detected and neutralized. We can then begin the delicate process of restoring your home back to the way it used to be before the fire, plus helping you with the insurance claim process.
We know how devastating it can be for homeowners to experience a fire in the home and deal with aftermath. But you can stress less about your property if you give us a call following a fire or smoke damage emergency in your San Antonio home. If you'd like to learn more about how we help San Antonio property owners get back on their feet following a fire or serious smoke damage, then simply browse through our Vintage Reconstruction website, www.vintagetx.com. If you're experiencing a property damage emergency and need fast, reliable emergency restoration service, then don't hesitate to give us a call anytime of the day or night at 844-699-2769.