A fire in the home has to be one of the most painful experiences possible for a San Antonio home owner. But with the right kind of response, a fire in the home can quickly become just another thing of the past that you casually talk about at barbecues with friends. By turning to proven smoke and fire damage San Antonio restoration services, you can look forward to a home that's back to normal before you know it.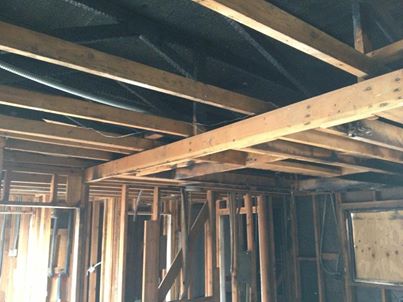 There is a right way and a wrong way to go about things, especially when it comes to disasters in the home. Fire damage is no different. After the fire has been put out, it's important to rely on us at Vintage Reconstruction for professional smoke and fire damage restoration services you can trust. From making sure that no harmful odors or other fire by-products exist to comprehensively cleaning the entire affected area and its contents to restoring electronics, fine art, and antiques to coordinating with your insurance company, we at Vintage Reconstruction will make sure you receive the most professional fire damage restoration services possible- so both you and your property can quickly get back to a state of normality and at minimal cost to you.
Make sure you respond to disaster in the home the right way by looking to us at Vintage Reconstruction. You can learn more about our professional emergency restoration services today by browsing through our website, www.vintageTX.com. If you need emergency restoration service, then please call us at 512-354-7872.