It can be easy to lose one's head in an emergency. That's why it's important to know exactly what to do in the event of an emergency in the home. Whether it's a fire, water damage, storm damage, or something else, it's an excellent and wise idea to have an emergency restoration San Antonio plan in place. You'll sleep much better at night knowing that if a crisis in the home happens, you'll know exactly what to do and what to expect.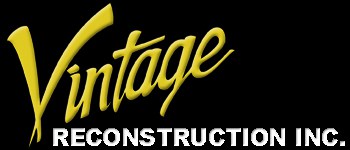 Whether it's smoke damage in the kitchen, sewer back up in the basement, or freak storm damage on your roof, after making sure that the area is safe, it's important to call on the emergency restoration experts from Vintage Reconstruction. We can be trusted to rush to your door and assess the situation. We'll know exactly what to do in order to efficiently and effectively clean up the mess and begin restoring the property back to normal in the best and most affordable way possible.
Make sure you have the right emergency restoration plan in place so you can enjoy great peace of mind about the well-being of your property. You can learn more about our emergency restoration solutions by browsing through our website, www.vintageTX.com. If you are ever in the middle of an emergency or have experienced some form of property damage and need to schedule a restoration appointment, then please call us today at 844-699-2769.