In the event of a fire, you already know that safety is first. But what should come after the fire has been successfully put out? The answer is to call on us at Vintage Reconstruction for professional smoke and fire damage San Antonio restoration services. Whether you've just experienced a fire in your kitchen or the fire was a lot more serious and required the help of the fire department, we at Vintage Reconstruction will quickly respond no matter the time of day or night and begin the difficult but necessary clean-up and restoration work.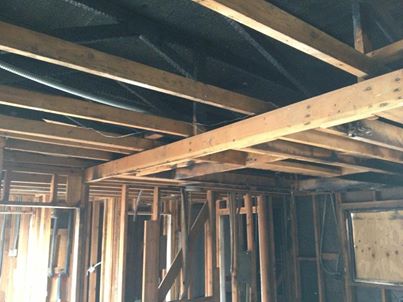 By knowing who to call following a devastating fire or smoke damage in your San Antonio home, you can look forward to a speedier recovery for both your home and your family. We at Vintage Reconstruction are the right group of fire damage restoration professionals that will most efficiently and effectively clean up, sanitize, and restore your property back to the way it was before the fire. We can also help you with the time-consuming insurance claim process- so you can stress even less during this incredibly difficult time.
Call on the smoke and fire damage experts from Vintage Reconstruction if you experience any kind of fire or smoke damage within your San Antonio property. You can learn more about our range of fire damage restoration services when you browse through our website, www.vintageTX.com. If you're in need of professional restoration services, then feel free to call us anytime at 844-699-2769 or fill out the simple contact form found on our website.