Serious roof damage and water damage in your home is not just annoying, it's costly, especially if you don't take action immediately to clean up the mess and have the area sanitized. Waiting even a day to have the roof and water damage professionally taken care of can end up costing you big time as the chance for mold or mildew issues will increase. This is why it's important to contact us at Vintage Reconstruction immediately for roofing damage in San Antonio service.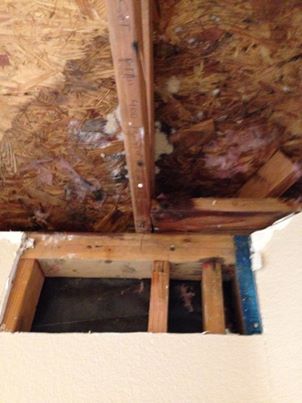 You will end up saving more and preventing more roofing damage by giving us at Vintage Reconstruction a call for service. No matter what time of the day or night you happen to stumble upon the roofing damage, we can be relied on for fast, professional restoration services. We'll assess the damage, remove any excess water, sanitize the area to reduce or eliminate the chances for future mold or mildew, and proceed to restore the damaged roof to the way it was before the damage occurred.
You will save more of your hard-earned money by acting fast when you discover any kind of roofing damage in your San Antonio property. Call us at Vintage Reconstruction for high quality roofing restoration services you can trust. We can be reached 24 hours a day and 7 days a week by phone at 844-699-2769. Also be sure to learn more by browsing through our website, www.vintageTX.com.