Fire or smoke damage in the home is a real possibility, and so it's important to know what to do if there ever is a serious smoke or fire damage emergency in your Austin home. Obviously the first thing to do is put out the fire or dial 9-1-1. Once it's certain that the fire has been put out, it's important to contact us at Vintage Reconstruction so we can restore your property back to the way it looked and felt before the fire damage.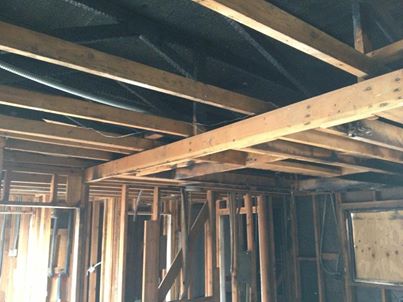 Knowing what to do during an emergency such as a fire or smoke damage in the home can be a life-saver. It's also important to recognize that even after the fire has been put out there still may be hazardous odors or other dangerous fire by-products present in the property. By contacting the emergency fire damage restoration experts from Vintage Reconstruction we can effectively assess the situation, check for and neutralize any hazardous odors, and begin the restoration process so you can get your life back to normal as soon as possible.
Rely on Vintage Reconstruction following a serious fire or smoke damage in your Austin home. You can learn more about the range of high quality restoration services we proudly offer when you browse through our website, www.vintageTX.com. While on our website you can also learn more about the other services we offer which will help you get back on your feet- such as insurance claim assistance. If you're in need of smoke and fire damage restoration service in Austin, don't hesitate to contact us at 844-699-2769.