Experiencing a fire in your Austin property is devastating enough, but the devastation can continue even after the fire has been successfully put out. That's why it's important to contact us at Vintage Reconstruction immediately after the fire has been put out. With our smoke and fire damage Austin services we'll make sure that your property is secure, any hazardous odors are neutralized, and your property gets restored back to the way it was as soon as humanly possible.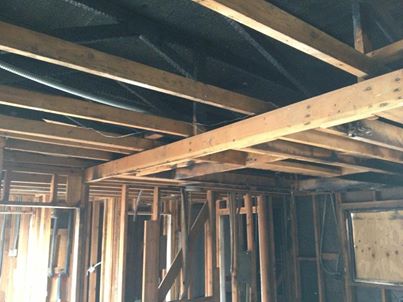 Rapid restoration response really is necessary following a fire as the acidic smoke and even water from the fireman's hose can destroy the property. By relying on Vintage Reconstruction you can look forward to lightning fast response by smoke and fire damage professionals who have the experience and skill needed to assess the damage and quickly begin to ensure that any items which are salvageable can be saved. We'll make sure no hazardous odors or other fire by-products exist in the property and will provide the other necessary services needed to get your property back to normal as soon as possible- including full cleaning of the property including air conditioning and heating ducts, power washing, moving of any items, board-ups, and more.
Keep your cool during and after a fire and call us immediately at 844-699-2769. You can also learn more about our professional smoke and fire damage Austin services by browsing through our website, www.vintageTX.com.