A fire in the home can be one of the most terrifying experiences imaginable. But after you've made sure that you and your family are safe and the fire is put out, it's important to contact us at Vintage Reconstruction for emergency restoration Austin service you can count on. We'll immediately begin the clean-up and restoration process so you can look forward to a property that's back to normal as soon as possible.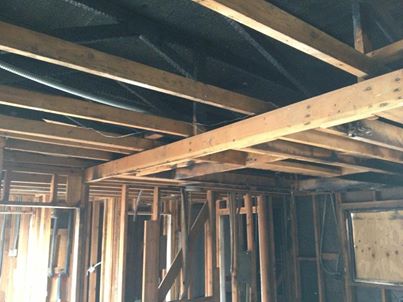 Putting out a fire in your Austin property doesn't mean that the coast is all clear. There still may be hazardous odors and other dangerous fire by-products to worry about. But when you rely on our emergency restoration services, you can feel good knowing that we will detect and neutralize any harmful fire by-products. After this we will perform all the necessary clean-up and restoration services you need to have your property back to the way it looked and felt before the fire damage. Apart from full restoration services we also provide full insurance claim assistance, making your life even less stressful during this very difficult time.
Waste no time in giving us a call after the fire in your Austin property is put out. You can learn more about all the high quality emergency fire damage restoration services we proudly offer by browsing through our website, www.vintagetx.com. If you have an emergency and need immediate assistance, then you can reach us 24 hours a day and 7 days a week at 844-699-2769.