Having a plan is much better than having no plan, especially when it comes to experiencing an emergency property damage situation in your San Antonio home. Whether it's a fire, serious pipe leak, bad damage from a storm, or something else, it's worth it to have a plan in place- which should also including contacting Vintage Reconstruction for professional emergency restoration San Antonio service.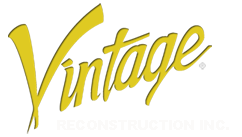 At Vintage Reconstruction we can be relied on to show up quickly to your San Antonio property for emergency restoration. Whether it's smoke damage, fire damage, water damage, storm damage, or another type of damage to your home which needs immediate professional attention, after ensuring that you and your family are safe, it's important to contact us as soon as possible- no matter what time of the day or night it happens to be. The sooner, the better, especially in a case such as severe water damage or fire damage as we can be counted on to sanitize the area as part of our emergency restoration service.
Make sure you have an emergency restoration plan in place should disaster strike in your home- and also ensure that you include contacting us at Vintage Restoration in your emergency plans. You can learn more about all of the high quality San Antonio emergency restoration services we proudly offer by browsing through our website, www.vintageTX.com. Of course, if you do you find yourself in the middle of an emergency, then call us ASAP at 844-699-2769.