Experiencing a fire or serious smoke damage is one of the most traumatic things that can happen to a homeowner. But it's good to know that a smoke and fire damage San Antonio service is available to help you get back on your feet fast if you do experience a serious fire or smoke damage in your San Antonio property. At Vintage Reconstruction we can be counted on for professional restoration services which include clean-up and getting your property back to the way it looked and felt as soon as possible.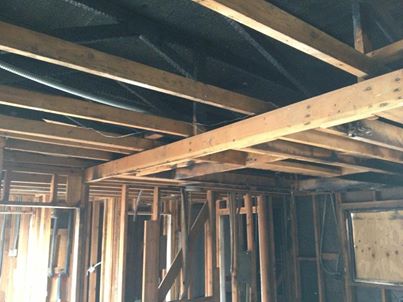 Safety is always first, and this is also the case in a serious fire or smoke damage. Make sure that you are away from the premises or have the fire put out before doing anything. But once it's safe, contact us at Vintage Reconstruction immediately. We can also be counted on to neutralize any dangerous odors or other fire by-products and begin the delicate clean-up and restoration process. Dealing with the aftermath of a fire can be extremely stressful for a property owner, so we do all that we can to put your mind at ease- including communicating with your insurance company.
Stay calm following a fire in your San Antonio property and simply contact us at Vintage Reconstruction for emergency smoke and fire damage restoration services. We're available 24 hours a day and 7 days a week, so whenever you need professional emergency restoration assistance, you can rely on us. Give us a call at 844-699-2769 or fill out the simple contact form found on our website, www.vintageTX.com. While on our website you can also learn more about the range of high quality restoration services we proudly offer.