They say that patience is a virtue, but it's also true that in some situations waiting can be extremely costly. Such is the case when it comes to some emergencies in the home, such as horrible water damage from a sewer backup or flood. In such cases it really does pay to act fast, and the best thing to do in such a situation is to call us at Vintage Reconstruction for quality San Antonio emergency restoration assistance.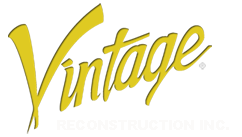 In the case of water damage, waiting can be even more damaging. That's because every hour that you wait to properly clean up the mess and sanitize the area increases the chances of experiencing horrible mold and mildew problems later on. But with our emergency restoration services you can limit or even eliminate the potential dangers posed by mold or mildew following an emergency water damage situation. We'll clean up the mess, extract any excess water from the property, properly sanitize the area, and restore the damaged area back to the way it looked before the water damage or other type of damage occurred.
Don't wait when you have a property damage emergency in your San Antonio home- instead call on the trusted emergency restoration experts from Vintage Reconstruction. We can be counted on for fast and effective emergency service whenever you need it- 24 hours a day and 7 days a week. Just give us a call at 844-699-2769.