We understand the trauma, sadness, and frustration experienced by San Antonio homeowners following serious smoke or fire damage in their homes. In response, we at Vintage Reconstruction do absolutely all that we can to clean up the damage, neutralize any harmful by-products caused by the fire, and restore the damaged areas as quickly and as affordably as possible- so our smoke and fire damage San Antonio customers can get back on their feet faster and begin enjoying a wonderfully-restored home that looks and feels the way it did before the fire.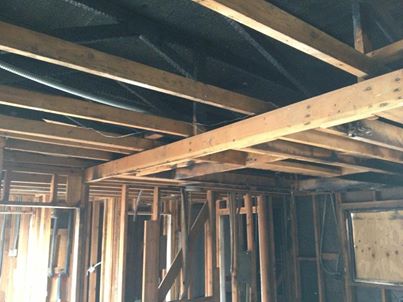 When restoring a home damaged by fire or smoke, we care about even the smallest of details, because we know that our customers care. Whether you need specific contents of the home restored as well as possible or there are specific damaged sections of the home that require more intricate detail, we pay attention to everything so as to make sure that your home will look exactly the way it did before the damage occurred. We are also insurance claim specialists and will help coordinate with your insurance company so you can stress even less during this difficult time.
Put your trust in Vintage Reconstruction after experiencing smoke and fire damage in your San Antonio home. You can learn more about our fire damage restoration services today by browsing through www.vintageTX.com. For emergency restoration or if you have any questions, just give us a call today at 844-699-2769.