At Vintage Reconstruction we know what homeowners go through when they experience a fire, serious water damage, or another disaster in the home. That's why we consistently strive to deliver the absolute best emergency restoration in Austin- so that our customers can get back on their feet and moving forward from the disaster as soon as possible.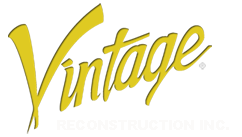 No matter the emergency you're experiencing in your Austin home, you can count on us for fast response- and during any time of the day or night. We are available 24 hours a day and 7 days a week, and will provide not just fast response, clean-up, and sanitization or de-contamination of the area, but also professional insurance claim assistance. We can coordinate with your insurance company, making your life a little less stressful as you try to rebound from the emergency. Of course, we will also do our absolute best to ensure that your home starts to look exactly the way it did before the emergency.
We go above and beyond in delivering professional Austin emergency restoration service. You can learn more today about why we're the preferred restoration service in Austin by browsing through our website, www.vintageTX.com. If you're in the middle of an emergency or have any questions about any of our restoration or construction services, then feel free to contact us by phone at 844-699-2769 or through our website contact form.