Your home is not indestructible. Every now and again there's an emergency that does require the expertise of professionals- this is the case when it comes to water damage emergencies. Whether you experience a sewer backup or significant leak, it's important to contact the experts from Vintage Reconstruction before doing anything else. We can be counted on to quickly and effectively assess the situation, solve the underlying problem, and begin the process of cleaning up and restoring the area back to normal.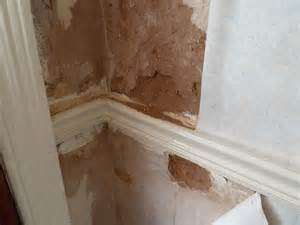 We at Vintage Reconstruction will solve your water damage problem faster and better. But it's important to recognize that letting water damage of any kind fester, even for just a day or two, will dramatically increase the chances for serious mold or mildew issues later on. This is why it's important to contact us at Vintage Reconstruction as soon as possible following the discovery of the water damage. We'll know exactly what to do and can also be counted on to work with your insurance company throughout the entire clean-up and restoration process.
Do the best thing possible following the discovery of water damage in your in home- call us at Vintage Reconstruction for professional clean-up and restoration service. You can contact us 24 hours a day and 7 days a week for top-quality water damage restoration. Reach us at 844-699-2769 or fill out the simple contact form found on our website, www.vintagetx.com.