Discovering serious water damage in the home can be a devastating experience. While panicking seems to be the most natural option, it's important to keep your cool and remember that the water damage San Antonio experts from Vintage Reconstruction can come to the rescue. We're available 24 hours a day and 7 days a week, so no matter what time of the day or night you stumble on a flood or other serious water damage in your property, you can count on us to assess the damage and help you restore your property back to normal as soon as humanly possible.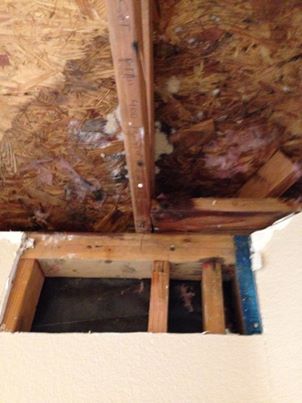 When discovering serious water damage in the home- whether a sewer backup, serious leak from storm damage, or another issue, the best option is to have restoration professionals deal with the issue as soon as possible. When you contact us at Vintage Reconstruction you can expect fast emergency restoration response. We'll coordinate with your insurance company, solve the underlying problem (if it still exists), treat the area to prevent mold and mildew, and restore the property and its contents so that you and your property can get back to normal sooner rather than later.
Rely on the experts from Vintage Reconstruction if you discover a serious water damage issue in your San Antonio home. We're available 24 hours a day and 7 days a week, so don't wait to contact us if you're in the middle of a water damage emergency. Call us at 844-699-2769 for fast, reliable emergency service or fill out the simple contact form to reach us.