Hope for the best and plan for the worst. Although it's good to be optimistic, it's also good to plan for crises, especially those concerning the home. So when it comes to a fire in your home, it's good to know where to turn to for smoke and fire damage San Antonio restoration assistance after the fire has been put out.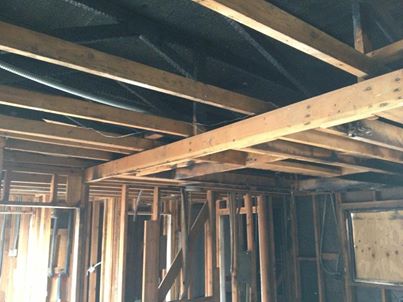 Going through a fire emergency plan with your family is a must. It's also important to do a 'dry run' with your family once or twice a year. Having a plan will help keep your family safe, but it's also good to know what to do after the fire has been put out and the restoration process will need to occur. After the fire has been put out, it's best to contact us at Vintage Reconstruction for emergency fire or smoke damage restoration response. We'll make sure that no hazardous fire by-products are present in your home and we'll quickly begin the delicate fire damage restoration process. We will also coordinate with your insurance company so you can stress less during this stressful time.
Be sure to have a smoke and fire damage plan in place so you can come out of your emergency in the best way possible. If a fire does occur, then contact us anytime of the day or night for fast, reliable emergency fire and smoke damage restoration response. You can reach us 24/7 at 844-699-2769 or through the easy contact form found on our website, www.vintageTX.com.