Flooding or serious water damage in the home is not something that we expect to happen, but when it does it pays to know who to call for fast and reliable water damage San Antonio restoration assistance. By contacting the professionals from Vintage Reconstruction you can be sure that you'll have your property cleaned up and the area restored with great efficiency and high quality.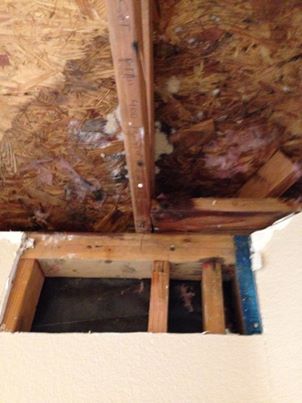 At Vintage Reconstruction your emergency is our specialty, and this is especially the case when it comes to water damage in your San Antonio home. We can be counted on to rush to your door with the right equipment and team of emergency restoration San Antonio experts needed to effectively clean-up the mess, eliminate the risks for future mold or mildew problems, and ensure that the place gets restored back to the way it looked and felt before the damage occurred. You can count on us for superior professional water damage restoration service whenever you need it- 24 hours a day and 7 days a week. Plus, we'll even help you with the insurance claim process so you can stress less and instead focus on getting back on track.
Don't wait and instead call on the professionals from Vintage Reconstruction if and when you have serious water damage in your San Antonio home. We can be reached anytime of the day or night at 844-699-2769. So call now if you need emergency restoration assistance or if you have any questions about our reliable restoration services.