There are certainly times in everyone's life where crisis pops up out of nowhere. For homeowners in Austin, such crises can come about as a result of sewer back-ups, pipe bursts, or even fires. During such occasions it can be natural (even expected) to 'freak out' and not know what to do. But, in any emergency it's important to stay calm so you can make the right decisions like contacting us immediately for emergency restoration Austin services.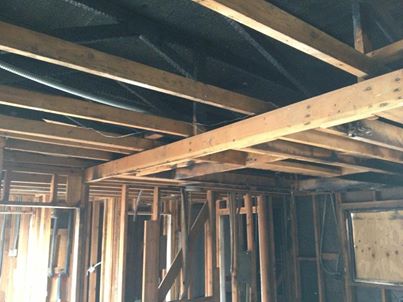 Reacting well in a crisis is one of the most important characteristics you can pick up in life, and this is especially the case when you step into a flooded basement or perhaps have started a small fire in the kitchen. Practice makes perfect, and this is true for crisis management. Visualizing letting go of emotions and simply focusing on the proper action which needs to be taken will prepare you should a real crisis occur. Should a property damage emergency happen in your Austin home, then it's also important to breathe deeply and also count to 10 so you can regain your focus and not act in a way that could make the situation worse.
When faced with a serious property damage situation in your Austin home, it's important to breathe deeply, let go of any knee-jerk emotional responses which could lead you to acting irrationally, and focus on the correct response- in this case, simply picking up the phone and contacting Vintage Reconstruction for 24-hour emergency restoration Austin service. For more information about how we can help during an emergency, such as a smoke and fire damage Austin situation, simply browse through our website or give us a call at 844-699-2769.