Got An Emergency?
Go with Vintage and
we'll donate $100

to your favorite charity!
Call Us Now! (210) 492-4171


EMERGENCY SERVICE IS AVAILABLE 24/7
Full Service Residential & Commercial Restoration Contractor Specializing in Insurance Claims
Hopefully you will never experience a disaster to your home or business. But if you do, will you know what to do? What to expect? Vintage Reconstruction can help you immediately following a disaster, including contacting your agent and coordinating everything for you.
I am writing to let you know how pleased my husband and I were with the repair work done following the recent water damage. Thank you also for working along with me in order to help get our home owners insurance company compensation completed. I appreciate doing business with you.

You guys were on top of everything from the very start. I appreciated the fact that there was constant communication with me and explanations on all the work you were doing. The finished product was better than expected!! Your attention to detail produces a quality product every time.
Thank you for your great work!
The Vintage team have always provided us with the most practical options to deal with our repair projects. Your attitude of "doing it right" the first time has always impressed me. As a former salesman, I know that earning a customer's "Trust" is the most important piece of a business relationship. We are grateful. Thank you again.
From the very beginning everything was carefully evaluated and explained to us in great detail along with guidance on restoration options. Most importantly however are the final results. We could not be more pleased with the outstanding attention to detail and the quality of the work that was done!
I have always been pleased with the services Vintage has provided us over the past eight years. The quality of their work has always been top notch. Especially on our most recent call, the turn around time from first contact to job completion (including weather delays) saved me. The house had been sold but I could not move on closing the sale without the new roof.
I want to thank you for the great job you did on my roof. Your turn around time from first contact to job completion saved me.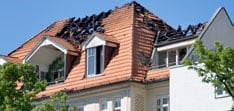 In the event of a whole house fire or just a small kitchen or garage fire, we'll take care of all the fire damage clean up and restore every detail of your loss.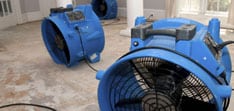 Any number of things can cause water damage to your home or your business. Our trained specialists are ready to respond within minutes of your call.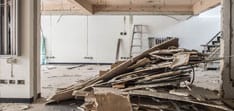 From minor reconstruction of water damaged walls, to major roofing repair reconstruction and replacement from a disaster, we put everything back together better than new!
Contact Us Today!
Call (210) 492-4171 or Email Us Now